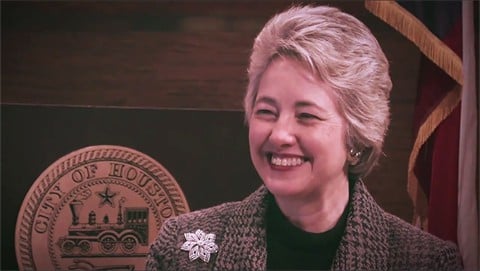 Nathan Manske and Marquise Lee just finished a 4 month, 50 state tour of the United States collecting stories for their I'm From Driftwood site. We'll be sharing some of the stories they collected along with some of the insight into what they saw. They're still encouraging people to submit their written stories via IFD.

Before meeting the mayor, we met and spoke with her chief of staff, Janice, who wanted to make sure Mayor Parker had the right idea about what we were looking for. "Any story, right?" "That's right." "It doesn't have to be about politics?" "Nope. Any true story from her life involving her being a lesbian." "Even before her time as Mayor?" "Yes. Any story, from any time, about anything involving her being a lesbian." It seemed as though Mayor Parker was eager to share a story about love--both the ups and downs--but only wanted to if it was okay. I thought it was both charming and courageous.
Watch, AFTER THE JUMP...