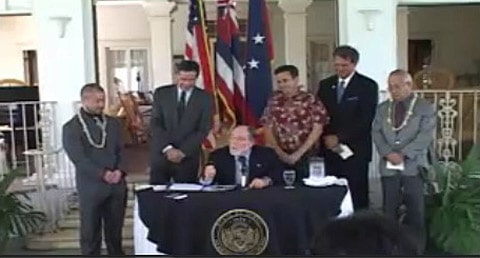 Moments ago, Governor Neil Abercrombie signed Hawaii's civil union bill into law. I'll have archived video here if/when available.
"E Komo Mai: It means all are welcome. This signing today of this measure says to all of the world that they are welcome. That everyone is a brother or sister here in paradise...The legialization of civil unions in Hawaii represents in my mind equal rights for all people."
Video, AFTER THE JUMP...