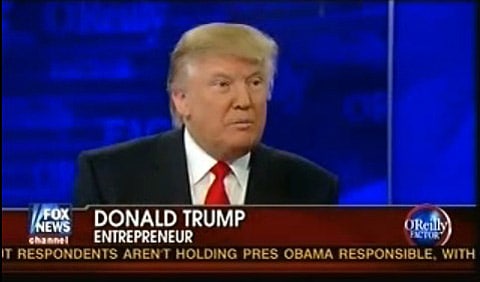 More from last night's Bill O'Reilly interview with Donald Trump. Trump explains why he's opposed to same-sex marriage, and predicts Obama will come out in favor of it.
Says Trump:
"I just don't feel good about it. I don't feel right about it. I'm against it. And I take a lot of heat because I come from New York...I'm opposed to gay marriage...We have other problems in this country. I don't think a president should be elected on gay marriage or not gay marriage...Based on everything I see, I think Obama is going to come out in favor of gay marriage."
Watch, AFTER THE JUMP...