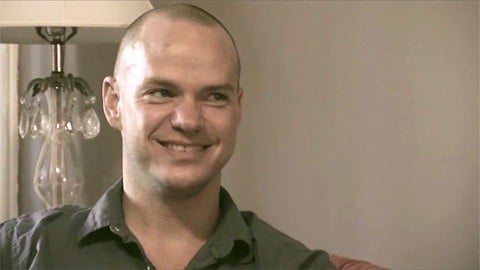 Nathan Manske and Marquise Lee just finished a 4 month, 50 state tour of the United States collecting stories for their I'm From Driftwood site. We'll be sharing some of the stories they collected along with some of the insight into what they saw. They're still encouraging people to submit their written stories via IFD.

We met Peter at his home in Los Angeles. He was very kind and friendly but also seemed a little shy and curious as to what kind of stories we wanted. I never give anyone a specific topic, but in explaining that we want any memorable story from their life, I throw out a string of examples. "You know, like love and relationships, any challenges or supportive stories about your family, first dates--" and that's when his eyes lit up. I knew it sparked a memory and it was cute listening to the story unfold from there.
Watch, AFTER THE JUMP...
Recently in this series...
Wasilla Teen's Coming Out Results in Slashed Tires [tr]
Journalist Wants People to Remember Matthew Shepard's Life [tr]
Alan Cumming Discusses Childhood Crush on Elton John, Media's 'Coming Out' Obsession [tr]
A Repressed Memory of a Traumatic Gym Class and an Abusive Father [tr]
Mormon Church Excommunicates Young Man, Forcing Him to Come Out [tr]