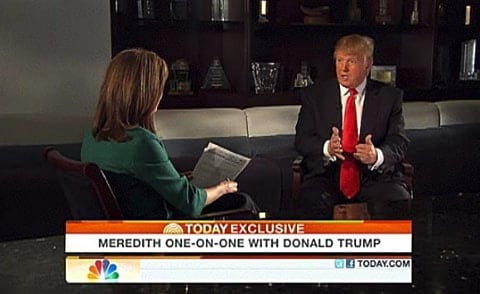 Donald Trump, who came in second place in a New Hampshire GOP presidential Public Policy Polling survey, continues his birther crusade on the Today in an interview with Meredith Vieira in which he says he's a teabagger, and has investigators in Hawaii looking into Obama's birth certificate.
"I have people that actually have been studying it and they cannot believe what they're finding."
Watch, AFTER THE JUMP...
Visit msnbc.com for breaking news, world news, and news about the economy