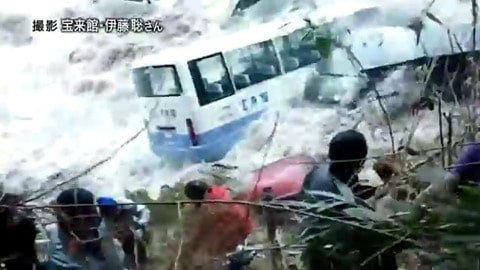 I can't imagine. Important to remember this tragedy continues to unfold and the challenges are as great one month later. This was shot in Iwaki Village. Ways you can help are here.
In related news, Japan's nuclear agency reclassified the emergency at Fukushima from 5 to 7, the highest level, now on a par with Chernobyl.
Watch, AFTER THE JUMP...