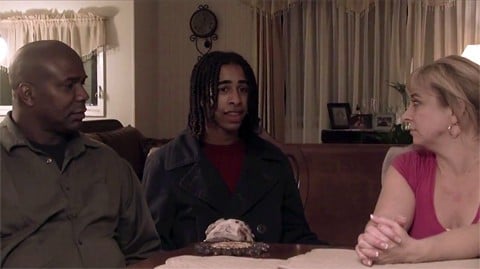 Nathan Manske and Marquise Lee embarked on a 4 month, 50 state tour of the United States collecting stories for their I'm From Driftwood site. We'll be sharing some of the stories they collected along with some of the insight into what they saw. They're still encouraging people to submit their written stories via IFD.

While all the stories from IFD are ultimately designed to help LGBT youth feel not so alone, it's actually pretty difficult finding stories from teens. When the Oliver family opened their home to us we were gratified that they wanted to share a story that touches on race, bullying and a gay teen's experience at home and school.
Watch, AFTER THE JUMP...
Recently in this series...
Gay Wasilla Teen Met with Religious Fanatics at School, Support at Home [tr]
Lexington Mayor Jim Gray on Coming Out to the Media [tr]
Reflecting on a Father's Pride, a Grandmother's Fears [tr]
Mixed Race Gay Couple Faces Challenges and Triumphs from Within Family [tr]
Peter Paige Remembers His Perfect Kiss with Apollo [tr]