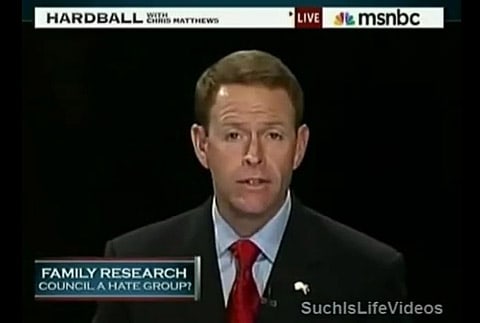 You probably don't need to see the evidence again. But here's a compendium of the lies, false claims, and misinformation pushed by Tony Perkins and Peter Sprigg and their hate group Family Research Council, which falsely promotes itself as a loving, "pro-family" group.
Watch, AFTER THE JUMP...
Good work from videoblogger Dave Evans.