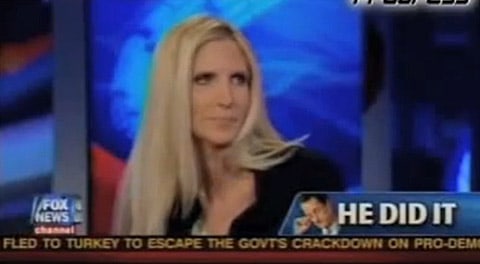 Ann Coulter, who refused to answer a question from Piers Morgan this week on what she would do if her child was gay, is asked the same question by Sean Hannity, Think Progress reports.
Says Coulter: "Obviously I'd tell him he was adopted, ask for some help redecorating the dining room."
Watch, AFTER THE JUMP...