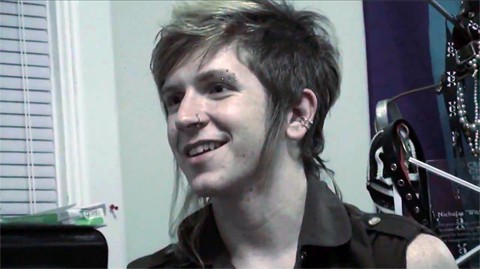 Nathan Manske and Marquise Lee embarked on a 4 month, 50 state tour of the United States collecting stories for their I'm From Driftwood site. We'll be sharing some of the stories they collected along with some of the insight into what they saw. They're still encouraging people to submit their written stories via IFD. You can follow IFD on Facebook, Twitter and YouTube.

Wick's story brings up a topic that seems to arise every year around this time: What's the meaning of Pride? And is it helpful to protest our own events? It kind of reminds me of the ENDA battle and the debate between those who thought the LGB folks should go ahead and get their rights sooner and then we'll go back and get the rights of people who are transgender later, and those who think it should be all or nothing. Regardless, the protest Wick helped organize in Kansas City seemed to produce some positive results for the community.
Watch, AFTER THE JUMP...
CHECK OUT OUR RECENT LGBT STORIES...
Serbian Exchange Student Remembers Tough and Unwelcoming Life Back Home [tr]
Dustin Lance Black Comes Out to College Roommate Using Bar of Soap [tr]
A Lesbian Finds Relief and Community in the 1970s [tr]
Gay Teen's Father Says Discussion with Bullies Put End to Harassment [tr]
Gay Wasilla Teen Met with Religious Fanatics at School, Support at Home [tr]
Speaking of inclusion…I'm From Driftwood is really excited to be a part of the upcoming Pop-Up Museum of Queer History. In addition to trying to help queer youth feel not so alone in the world, I've always seen IFD as a sort of archive of our history. We'll be sharing Video Stories from older folks who give first-person accounts of what queer life was like in the 50s and 60s. Hugh Ryan, the project's curator who also wrote his own IFD story, explains:
The Pop-Up Museum of Queer History transforms empty spaces into temporary installations on the rich, long, and largely unknown histories of LGBT people. We believe our community – and especially our youth – deserve to know the truth. If you don't know you have a past, how can you believe you have a future? To support our work, visit IndieGoGo.com/QueerMuseum.
The museum will open in early August.