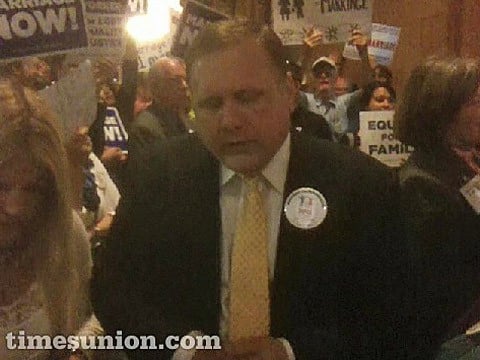 As the Senate GOP meets in conference, the hallways of the State House in Albany are filled with marriage equality supporters and religious opponents of same-sex marriage.
Those religious opponents are forming prayer circles in the hallways to try to ask God to not give same-sex couples their civil rights.
Watch, AFTER THE JUMP...
More here from Capitol Confidential...