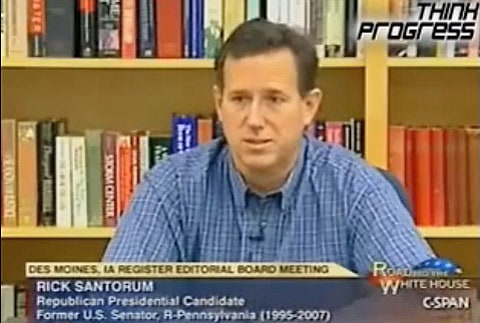 Yesterday I posted a speech by GOP presidential hopeful Rick Santorum in which he compared marriage to a napkin. Here's his latest, via Think Progress LGBT:
"[Changing the definition of marriage] like saying this glass of water is a glass of beer. Well, you can call it a glass of beer, but it's not a glass of beer. It's a glass of water. And water is what water is. Marriage is what marriage is."
Watch, AFTER THE JUMP...