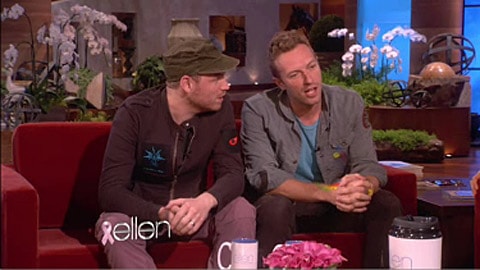 Coldplay's Chris Martin (with guitarist Johnny Buckland) talks to Ellen about his relationship with Gwyneth Paltrow:
"She's been a great beard for me now for 10 years."
Over the weekend, Martin joked about how the boyband Take That made him question his sexuality as a teen.
Watch, AFTER THE JUMP...