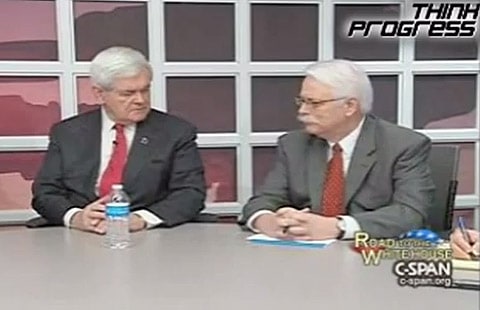 In an interview with the Des Moines Register editorial board today posted by Think Progress LGBT, Newt Gingrich said that you cannot compare the struggle for LGBT civil rights to that of African-Americans, that being gay is as much a choice as being celibate is, and that he's against discrimination, except in the case of the military, because he favors 'Don't Ask, Don't Tell'.
He said he would encourage Congress to reinstate 'DADT' and says that the only reason military leaders are not complaining about gays serving openly is that they are under pressure to accept it and it would be "a career ending conversation".
Watch, AFTER THE JUMP...