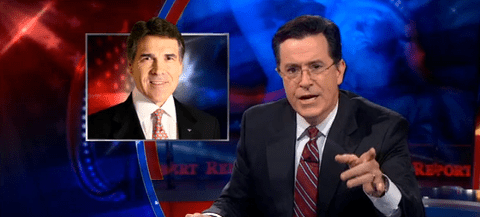 Rick Perry thought he was pretty slick when he released a
campaign commercial
attacking gay servicemembers and the President's so-called "war on religion."
But his advertorial efforts totally backfired and totally became a joke. Now Stephen Colbert's getting in on the action: the comedian last night "defended" Perry's position and celebrated Christmas by having two Santas lock lips.
Watch another great take-down from faux conservative Colbert, AFTER THE JUMP.