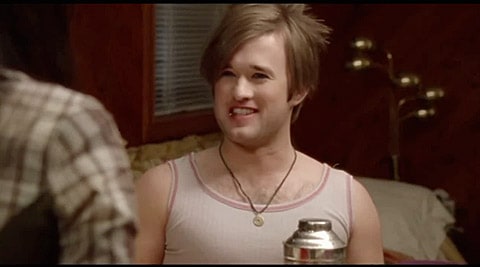 AI and The Sixth Sense's Haley Joel Osment has resurfaced in a new film in which he plays the younger boyfriend of a teenage girl's dad. The Hollywood Reporter explains:
In the film, Osment, plays Chip Hardy, the boyfriend of Ashley Rickards' father, played by Napoleon Dynamite and Office Space actor Diedrich Bader. The movie revolves around Rickards, who plays a teenage girl with a gay dad and overbearing mom, who is trying to get a job and go away to college.
Watch, AFTER THE JUMP...