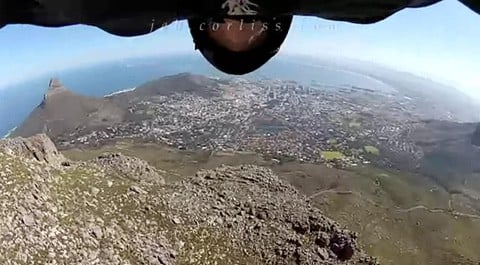 Last month I posted a far-away clip shot of daredevil base jumper Jeb Corliss' ill-fated jump from Cape Town, South Africa's Table Mountain during which he clipped the cliff with his legs.
Corliss, being who he is, of course had the stunt captured from all angles, and it's vertigo-inducing.
Check it out, AFTER THE JUMP...