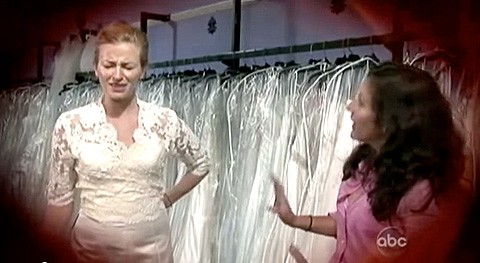 Remember the Iowa baker who refused to make a wedding cake for a gay couple? Or the Canadian florist who refused to provide flowers for the gay couple's wedding? Or the New Jersey bridal shop that refused to provide a dress to a lesbian bride?
ABC News' What Would You Do? took that last concept and ran with it on Friday, testing what patrons of a bridal shop would do when faced with a discriminatory clerk who refused to sell a lesbian bride her dream dress, or any dress for that matter.
Check it out, AFTER THE JUMP...
(via think progress)