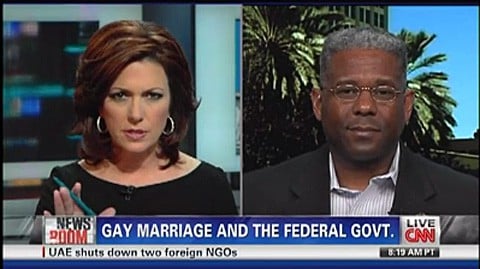 Congressman Allen West (R-FL), an outspoken opponent of 'DADT' repeal who has said that being gay is a choice comparable to choosing the flavor of one's ice cream, refused today to have a discussion with CNN's Kyra Phillips about marriage equality, accusing her of trying to lead him down a "rabbit hole".
West has been rumored to be on Mitt Romney's short list for VP.
Watch, AFTER THE JUMP...