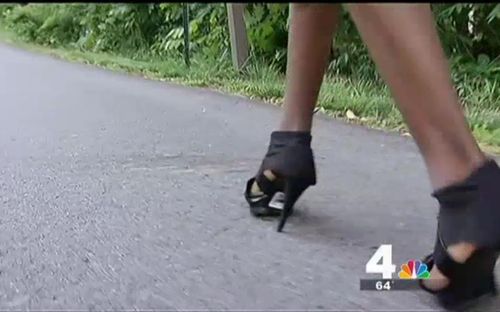 The gams pictured above belong to teenager Warren Evans. He was suspended last week from Calvert High School, in southern Maryland, for showing up for class in drag. Evans insists he didn't violate his school's dress code -- the code apparently dictates what length a student's skirt must be, but says nothing about a skirt wearer's gender -- and the school refuses to comment.
In the below video, Evans takes a lot of guff from Calvert parents scandalized by his fashion statement. Evans handles the attention gracefully. He comes off as confident and thoughtful, and his dad seems extremely cool. Watch AFTER THE JUMP ...
View more videos at: http://nbcwashington.com.