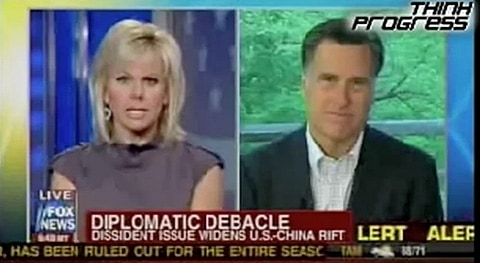 On FOX News this morning, Mitt Romney was asked about the resignation of openly gay spokesman Richard Grenell, Think Progress LGBT reports.
Said Romney:
"We select people not based upon their ethnicity or their sexual preference or their gender. But upon their capability. He was a capable individual. We're sorry to have him go and actually a whole series of the senior people on my team and my supporters called him and encouraged him to stay. But he expressed a desire to move on and I wish him the very best."
Watch, AFTER THE JUMP...