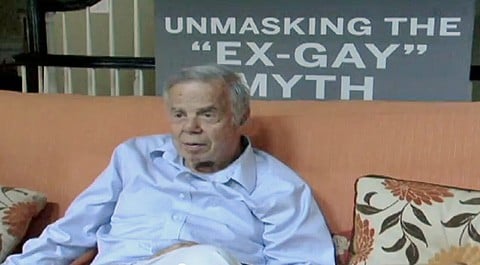 Dr. Robert Spitzer, a psychiatrist who published a controversial 2001 study suggesting that in rare instances gay people could change their sexual orientation, retracted those claims in an American Prospect article published in April and issued an apology to the gay community.
"Ex-gay" watchdog group Truth Wins out followed up with Spitzer in an interview at his home in Princeton, New Jersey, in which he talks about the hatred of those pushing the "ex-gay" myth and apologizes again.
Watch, AFTER THE JUMP...