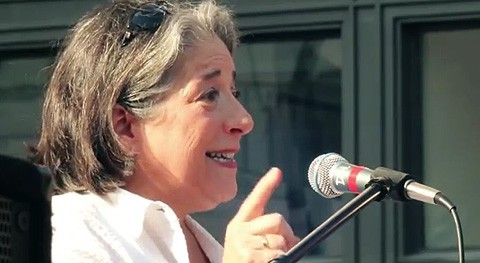 In Tennessee, where anti-LGBT legislation is the norm rather than the exception, it's refreshing to see Knoxville Mayor Madeline Rogero touting her administration's inclusiveness and making jabs at Stacey Campfield's "Don't Say Gay" bill.
"I have purposely and strategically put together a very diverse and inclusive leadership team and with City Council we have begun to tackle these issues head on. That's why in April I announced a non-discrimination ordinance that would ensure that the city did not discriminate in its hiring or employment practices on the basis of sexual orientation and gender identity. I am so very proud that our City council passed that with a vote of 9-0. In our City Hall, it's okay to say gay."
Watch, AFTER THE JUMP...