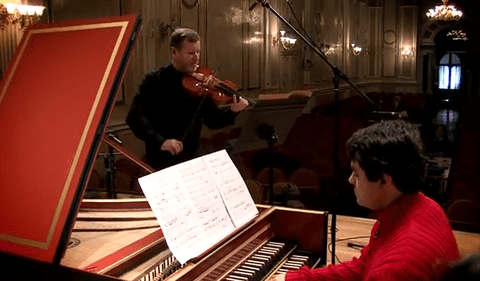 Who knew computers could carry a tune?
To honor the 100th birthday of computer scientist Alan Turing, the gay grandfather of modern technology, researcher Francisco Vico and musician Gustavo Díaz-Jerez, both from the University of Malaga in Spain, created a computer called Iamus that "evolves" its own music and "produces scores that real musicians can play," New Scientist reports.

A recording of Iamus' score Transits Into an Abyss, played by the London Symphony Orchestra, goes on sale next month. In the meantime, you can listen to Iamus' track, "Nasciturus," which means "unborn child," AFTER THE JUMP.
Díaz-Jerez is on the harpsichord and Sviatoslav Belonogov works the viola d'amore.