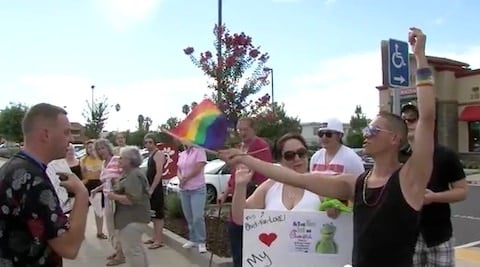 Karen Savage took a camera to chronicle the sparsely attended Chick-fil-A kiss-in earlier this month in Sacramento. Putting on a brave face were a few very well-spoken activists who had to face off with Christianist thugs from Prop 8-supporting American River College who offered them trays of free Chick-fil-A in the name of "love".
They were also faced with a group of bullies including one alleged veteran who taunted and harassed the gay demonstrators, saying "I fought for your freedom".
Watch, AFTER THE JUMP...