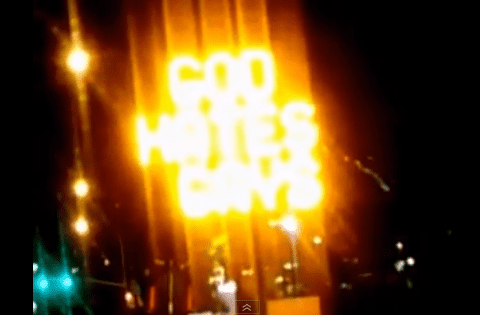 Some street sign technician or technicians in Provo, Utah, used their occupational media to spread a hateful message: "God hates Gays."
Local Annie Frewin spotted the light bright message and posted a video to YouTube, writing in the description, "If it was about anything else, it would already [have] been taken down."

Andres Jauregui at Huffington Post spoke with Utah Department of Transportation, which explained that the signs are maintained by independent contractors and that the person responsible was most likely playing a "prank."

"The sign was most likely changed by one of the contractor's employees who thought he or she was playing a prank. A very bad prank that is obviously unacceptable," said spokesperson Mindy Nelson.
Watch the message blink in the night AFTER THE JUMP.