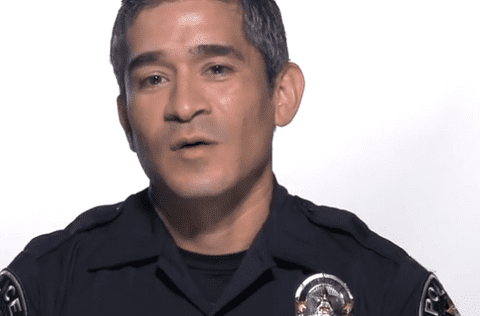 In one of the more effective and touching "It Gets Better" videos, men and women from the Austin Police Department come together to send a clear message: "Before we put on our uniform, before we go to work protecting the citizens of Austin, we are a part of Texas, and we are gay." The officers and other staffers then tell their personal stories, most of which involve isolation and fear, emotions with which most LGBT people can relate.
But there's also humor and hope, as when one lady officer admits she didn't want to be the damsel in distress, "I wanted to protect the damsel in distress".
Get misty while also having a giggle AFTER THE JUMP.