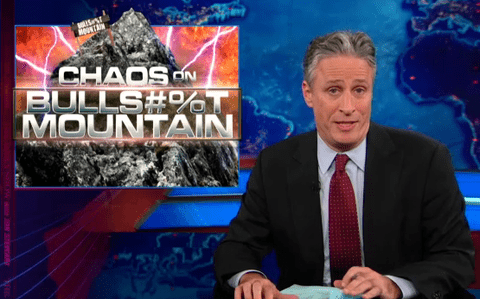 Fox News' "turd containment crews have been working overtime" as the various anchors and pundits attempted to form a cohesive reaction to Mitt Romney's "unelegant" 47% remarks, says The Daily Show host Jon Stewart.

In the videos AFTER THE JUMP, Stewart tries to paraphrase the Fox News casts' various reactions to the Romney story, including their denigration of Mother Jones, "the magazine nobody reads" that drew attention to the secret tapes, and anchors' respective admissions that Romney indeed believes the things he said.
According to Stewart, Fox News' collective summation boils down to this, "This inartfully stated dirty liberal smear is a truthful expression of Mitt Romney's political philosophy and it is a winner."

Take a peek at the rest of Stewart's elegant take down AFTER THE JUMP...