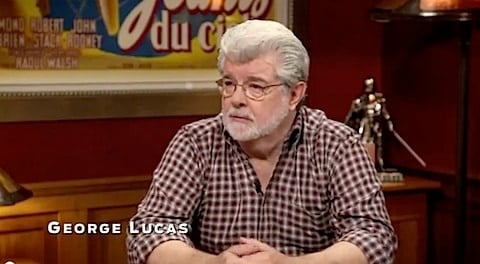 As you may have heard, the Star Wars franchise was acquired by Disney:
Disney has just confirmed that it has agreed to acquire George Lucas' Lucasfilm Ltd, and that includes rights to the Star Wars franchise that will now continue on. The companies have targeted a 2015 release for Star Wars: Episode 7, with Episode 8 and Episode 9 to follow as the the long-term plan is to release a new feature every two or three years. "The last Star Wars movie release was 2005's Revenge Of The Sith – and we believe there's substantial pent-up demand", Disney said. The deal also includes rights to the Indiana Jones franchise.

The stock and cash transaction is worth an estimated $4.05 billion...
Watch Lucas discuss the deal, AFTER THE JUMP...
Meanwhile, internet Meme-watchers envision a new Epcot Center: