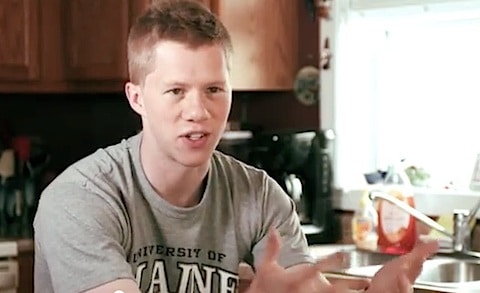 Brian Arsenault, a straight jock raised by two moms, speaks out for Question 1 in Maine, in one of Mainers United for Marriage's two final ads in support of marriage equality.
The second ad features Rob Stanton and Amy Bongard, married straight allies who argue that "family values" include gay and lesbian families, and that all should have the freedom to marry.
Check them both out, AFTER THE JUMP...