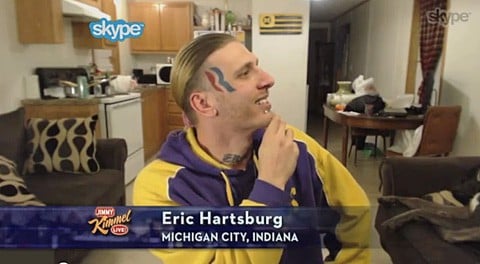 Remember the guy who got the regrettable Romney-Ryan face tattoo?
Jimmy Kimmel Skyped with him last night. Hartsburg says he had the idea of putting his forehead up for sale and the election happened to be going on, so he approached some Republicans with the idea, and someone put down the money. Hartsburg says he'll keep the tattoo for the rest of his life, and hopes that Marco Rubio and Paul Ryan run in 2016.
Watch, AFTER THE JUMP...