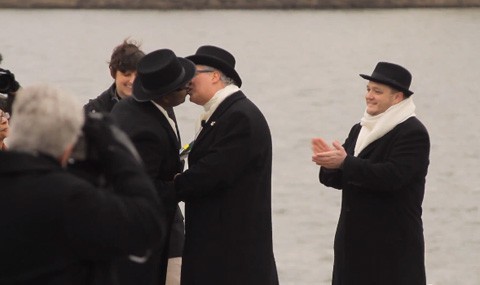 An important and touching Father's Day message from Freedom to Marry and the Campaign for Southern Equality.
Mark Maxwell and Tim Young of North Carolina are foster parents to four boys ranging in age from 12 to 23. They are unable to jointly adopt the boys because despite being married in Washington, DC this year, the state of North Carolina prohibits adoption by same-sex couples. Mark and Tim share their story of why marriage matters so much to their family.
Watch, AFTER THE JUMP...