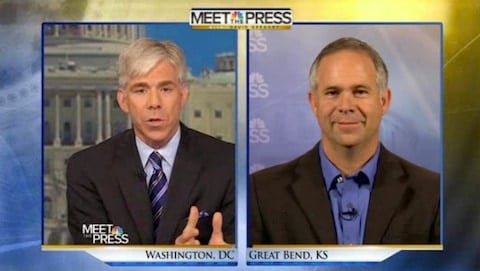 On Meet the Press Sunday, Rep. Tim Huelskamp defended his plans to amend the U.S. Constitution to ban same-sex marriage, explaining that it would protect children.
David Gregory challenged Huelskamp on his bogus claims: "Children tend to prosper in homes where there is a loving marriage. There is really not evidence to suggest that if you are a same-sex couple or a heterosexual couple that it makes one difference one way or the other."
Watch, AFTER THE JUMP...
Visit NBCNews.com for breaking news, world news, and news about the economy