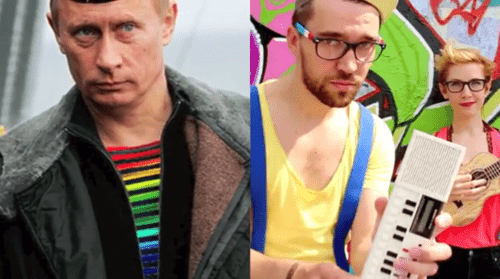 YouTube user graga gork has uploaded a deceptively cheery music video for their song "Put(t)in Out."  They postulate that the Russian president would not be so sad, and so interested in making LGBT Russians sad (and in danger) too, if he would just come out...and put out.  
What do you think?  Is Putin closeted, or just a power-hungry homophobe?  
Watch the rainbow-filled video, AFTER THE JUMP...