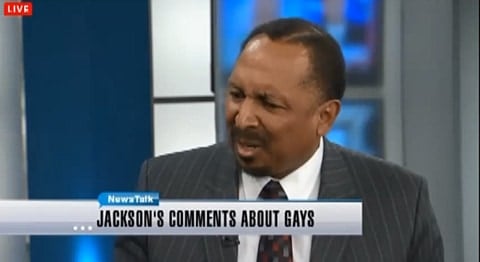 Virginia Lt. Governor candidate EW Jackson is confronted by a WJLA anchor on his past comments about gays, specifically that gay people are "perverted" and "frankly very sick."
Jackson told the reporter that he could "absolutely" reconcile the "notion of respect" for all constituents with his past statements and that frankly, he's offended by the notion that he can't teach the Bible and serve the state in elected office.
Watch, AFTER THE JUMP...