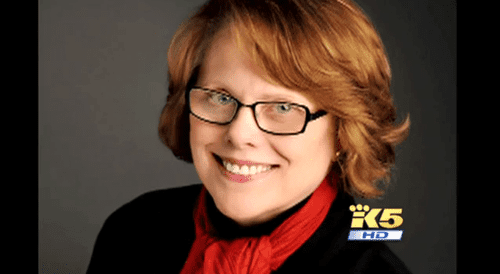 Mary Tracy, the Eastside Catholic School president whose decision to dismiss her school's gay vice principal for marrying his partner sparked widespread backlash from students and faculty, has resigned from her position at the Sammamish, Washington school. KING5 reports:
Sister Mary Tracy submitted her resignation to school trustees Sunday, effective immediately. In an email sent to parents and staff Tuesday night, the school said a search for her replacement will begin shortly.
"For Sister Mary it was a difficult but necessary decision so that a new leader can be brought in to ensure the entire Eastside Catholic community is on a positive path forward," the email said.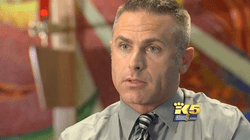 The news was a welcome change for critic's of the school's decision to remove Vice Principal Mark Zmuda (pictured right), who lost his job when administrators learned he had married another man. Zmuda was told that he could keep his job if he dissolved his marriage, but refused the offer.
Zmuda's termination was not well-received by the students and faculty at the school. Protests were organized on campus and a 'Z Day' protest event was planned for later this month. While there is no word yet on whether Zmuda will be reinstated to his position, supportive parents see Tracy's resignation as a positive first step.
"This opens the door for us being able to have an open communication with the board about other issues that need to be resolved," said Eastside Catholic parent Florence Colburn.
Colburn and more than twenty other parents met Tuesday night to discuss a petition for the community and for school board members, asking for changes beyond a new president.  That includes alterations to campus policy on who can teach, to Catholic law on gay marriage and for Zmuda to be reinstated.
"I don't know if fair is the right word," said Colburn of Sr. Tracy's resignation, "But it is the correct outcome.  There just have been too many misrepresentations."
Watch KING5's report on the resignation and other campus developments, AFTER THE JUMP...