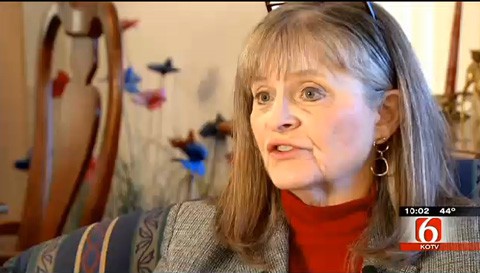 The author of Oklahoma's same-sex marriage ban and the state's most anti-gay lawmaker spoke out about a federal judge's ruling on Wednesday striking down the ban.
"I was obviously disappointed, but not totally surprised. The federal courts have always taken a much more activist view of the constitution and so that was always a risk that they were going to see that."
Also speaking out is Sally "gays are worse than terrorists" Kern.
"Homosexuality is not a civil right. It's a human wrong...Homosexuals are saying this is who we are. This is how we're born. You tell a lie long enough, people begin to believe it."
Watch Newson6's report, AFTER THE JUMP...
NewsOn6.com – Tulsa, OK – News, Weather, Video and Sports – KOTV.com |