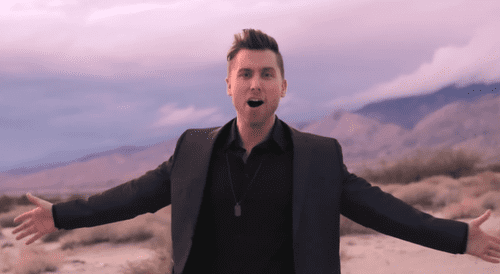 After a 12 year hiatus, Lance Bass is back on the music scene with a new single "Walking on Air." The 34-year-old former 'N Sync singer is joined in the video by Anise K and Bella Blue.
Bass spoke to Billboard about why he wanted to make his return to music with this song:
"It's fun, good dance music and that's what appealed to me," Bass said. "It had this really cool almost Arabian sound to it with the sitar which I really love and I don't think it's used enough here in America, so that was very different to me and knew it would stand out."
Watch, AFTER THE JUMP...