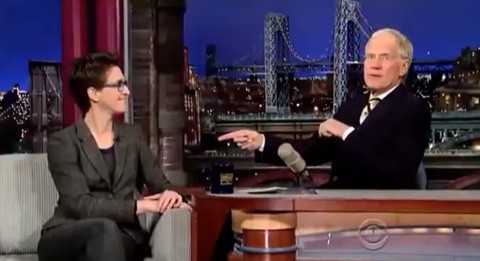 Rachel Maddow joined David Letterman last night to discuss the Christie scandal and the Sochi Olympics. Letterman asked Rachel about the anti-gay laws and  what should be done.
Said Letterman:
"I was hoping that everybody would pull out and everybody would say 'This is not right. This is medieval times. We're not going.' ... Vladimir Putin said they would not be targeted. Which to me was like, 'Oh.....thanks'."
Rachel and Dave also take a look at Putin's vast collection of shirtless photos.
Watch, AFTER THE JUMP...