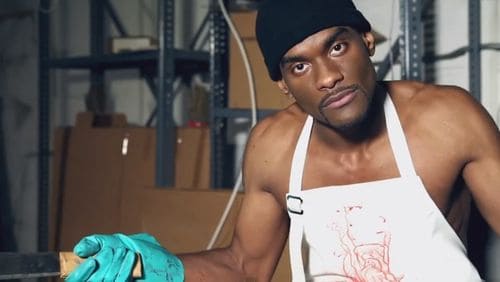 You may not have heard of out gay rapper LastO, but Out Magazine thinks that he is an artist to watch out for, and his bold statement of a debut video will certainly catch your attention. The video, for song "Pour a 40" off his second album, "Where's Vivian?," is a creepy, over-the-top ode to serial killers.
OUT reports:
"I knew what the video would look like if any other artist had done the song," LastO said, "so I was very adamant about doing something else."
That "something else" sees the New York-based rapper going the serial killer route, replete with a hefty blade and a bit of pseudo-gore. 
Check out the video, AFTER THE JUMP...
Warning: Contains strong language and violent imagery.