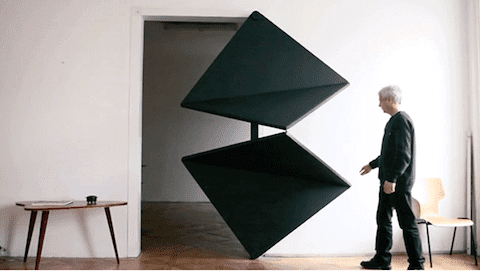 And it looks pretty cool. Klemens Torggler apparently decided that doors were a bit boring and decided to make some changes to basic door design. The result is the torggler door, of which Torggler has created a few variations on the theme of "two large squares that roll out of the way."
The first is the Evolution Door - or "flip panel door" or "Dryehplattentür" - which folds outward, origami-like, as it rotates before flattening out once again. The second presently unnamed version uses careful placement of steel rods to rotate the door open and closed.
You can watch both doors in action AFTER THE JUMP...