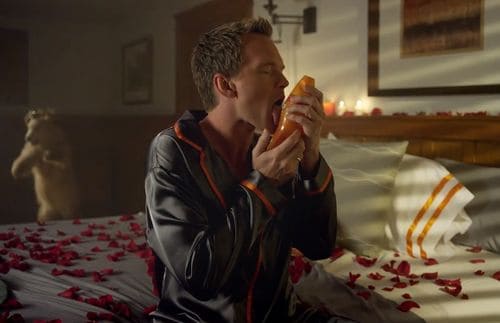 Want to get in bed with Neil Patrick Harris? Neuro's new music video advertisement for their beverage, Sleep, gets you about as close as humanly possible. The hilarious ad finds NPH singing sultry lyrics about how much he loves to, well, sleep. Rapper Problem and singer Asher Monroe accompany him, and the result is a mystifying blend of humor and heat. 
Harris reportedly won in a survey of Neuro drinkers that asked what celebrity they would most want to have at a sleepover. Good choice!
Watch the steamy, sleepy slumber party, AFTER THE JUMP...