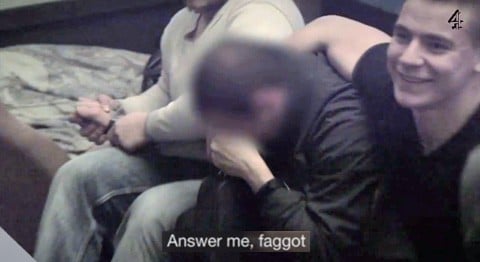 In a statement released Tuesday, the Russian embassy in London criticized reports of vigilante attacks on gays in Russia, saying the same could be said of attacks on redheads in the UK. The statement specifically singled out Channel 4's new documentary Hunted, saying it "smacks of well-timed and cynical propaganda." The Independent reports:
[The statement] went on to suggest that if the producers had sufficient evidence of prevalent gay hate crimes in Russia, they would not have waited until an international sporting event takes place to "raise the alarm". […]
"Channel 4's documentary is not intended to help "suffering" gays in Russia", it said. "The documentary's emotional appeal is misleading, since the film falls far short of the standards of professional journalistic investigation.
"One could have easily whipped up such 'documentary' about a hunting season on redheads in the UK saying that 'ginger' people face unmotivated verbal and physical abuse on a daily basis."