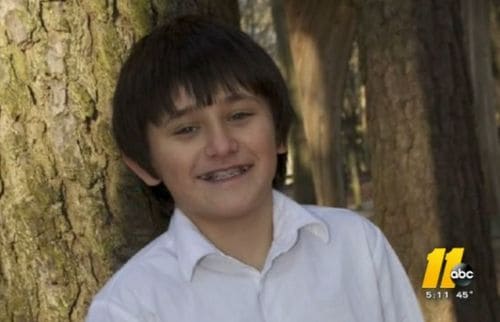 An eleven-year-old from North Carolina attempted suicide in late January after being repeatedly bullied and harassed for watching and enjoying "My Little Pony," a television and film series aimed at young girls but with a dedicated male fan base. Michael Morones was found hanging from his bunk bed and is now hospitalized, with the severity of brain damage and expected level of recovery still unknown.
NY Daily News reports:
"We won't know for months how much is going to heal," his mother, Tiffany Morones-Suttle, told WTVD. "It could even be years before we find out what potential for healing he has."
...
Morones is among a growing section of the male population that enjoys "My Little Pony," which was originally marketed toward girls and created in 1983.
The fan boys are dubbed "Brony" and are unabashed about the colorful equines, which have spawned several TV series and feature-length films.
"It teaches the most basic moral values to a lot of complex thoughts," Shannon Suttle, the boy's stepfather, told WTVD.
The Morones family has received a great deal of support, but, shockingly, they have had their fair share of negative commentators as well. Michael's mother has no plans to respond.
"I've heard a lot of people say you need to go after bullies and hold them responsible," his mom told WTVD. "But you know, I don't think that's what Mike would want. I would rather teach people how to do right than turn around than punish, because punishment doesn't always work."
We will keep Michael and his family in our thoughts during this difficult time.
Watch the ABC 11 news report, AFTER THE JUMP...