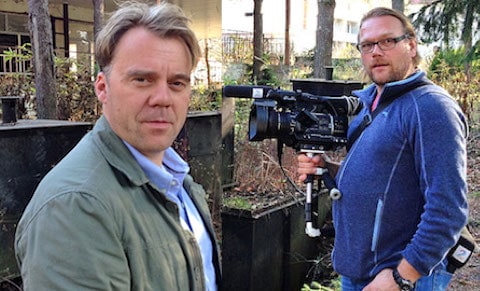 In news that will be shocking to approximately no one, multiple outlets are reporting on Russian authorities cracking down on journalists, both foreign and domestic, through detainment and intimidation.
Local news sources are more or less forbidden on reporting on anything bad happening in the country. A correspondent for a major unnamed Russian news agency filed reports for three different stories: the suspicious circumstances around the arrest of Sochi journalist Nikolai Yarst; waterworks malfunctions in a shoddy housing project built to house evicted Sochi residents; and a major storm that was approaching Sochi. All three were rejected and the correspondent was told by his/her editor:
You may have a storm, a twister, and even a 9-Richter-scale earthquake; still, we have to write that all skies are clear over Sochi.
Foreign press are having it even worse as evidenced by the harassment of TV2 Norway reporter Øystein Bogen and his cameraman and photographer Aage Aune. When they were on assignment in the Republic of Adygea, which borders Sochi to the north along the Black Sea coast, to report on the impact of the Olympics on locals, the two were stopped six times and detained three times over the course of just three days. They were not allowed to contact the Norwegian embassy, interrogated about their personal lives, almost coerced into taking a drug test which Bogen and Aune suspected would have been deliberately contaminated, and even threatened with jail time. In addition, their personal electronics were taken and Bogen is certain that his phone's SIM card was copied, as several of his contacts were interrogated after he left the country.
You can watch a HuffPost Live! interview with Bogen AFTER THE JUMP...