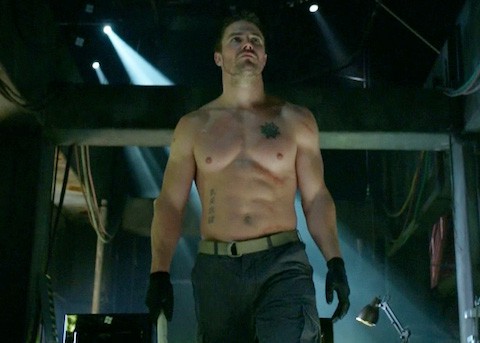 Check out our weekly guide to make sure you're catching the big premieres, crucial episodes and the stuff you won't admit you watch when no one's looking.
— It's a big week for superhero fans this week. On Tuesday at 8 p.m., Marvel legend Stan Lee makes his inevitable cameo on ABC's Agents of S.H.I.E.L.D. Then, if you're more of a DC Comics fan, Katrina Law (Spartacus) makes her debut on Arrow as a member of the League of Assassins Wednesday at 8 p.m. on the CW.
More picks and clips, including Hannah's latest humiliation on Girls and what's to come on Looking, AFTER THE JUMP...
— Internet nerds, rejoice! Everyone's favorite cat, Lil BUB, is joined by Amy Sedaris and Andrew W.K. in the slumber party-themed Lil BUB's Special Special. Sure, it's not the most cerebral entertainment, but not everything can be The Wire, or whatever. Kick back with BUB Saturday at 9 p.m. Eastern on Animal Planet.
— When we last left the survivors on The Walking Dead, their numbers were thinned by an all-out assault on their prison hideout. We pick up Sunday at 9 p.m. Eastern on AMC with Carl (Chandler Riggs) and Rick (Andrew Lincoln) navigating their new (somehow even more bleak) reality.
— Fellow "mediaists" may find Hannah's story hit too close to home Sunday at 10 p.m. on HBO. With her book deal all but dead, she takes a job writing advertorial at a major magazine. It doesn't take long for her to find more than a few ways to humiliate herself starting on day one.
— If you've been waiting for HBO's Looking to pick up steam, this week's fourth installment may (finally) pique your interest. Agustín (Frankie J. Alvarez) engages in a new project with a sex worker, while Patrick (Jonathan Groff) is forced into close quarters with his boss (Russell Tovey) pulling an all-day working session. Plus, more Scott Bakula! Tune in for the latest developments Sunday at 10:30 p.m. Eastern on HBO.