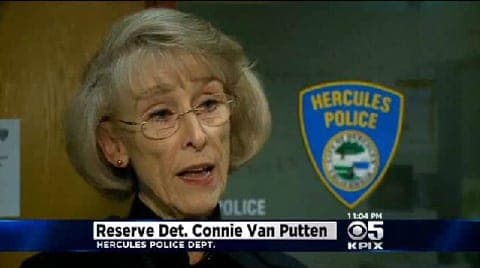 A California transgender teen who was taken to a hospital Monday after telling school officials he was forced into the handicapped stall in the school bathroom and physically and sexually assaulted by three fellow students, told a police detective he made up the story, the AP reports.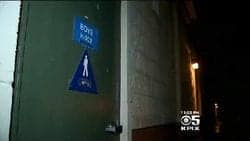 The Contra Costa Times reported on the attack Monday, saying that "a 15-year-old transgender male student told police he was leaving the bathroom in the 300 building at around 11 a.m. when the three suspects pushed him inside a bathroom stall and physically and sexually assaulted him."
The paper also reported that no suspects had been identified or arrested.
Now the AP is reporting that the student confessed to making up the story:
Officers took his statement and opened an investigation that included a sexual assault examination. But as the investigation continued, officers could not substantiate the facts of the boy's statement, including the time frame, and the he lacked any physical injuries to his head, face and hands, police said.
The student finally admitted he had made up the story during the follow-up interview with a detective Tuesday, Van Putten said. She would not speculate on why he had lied.
"We investigated this thing as a true crime. We went at it full force until we found out there was no crime," Van Putten said. "So people should know if they believe they are a victim of a crime, we are going to give them our full attention."
The teen could possibly be charged by police with making a false report but the school has no plans to punish the student and says he clearly needs assistance of some sort.
Said the school spokesman: "We recognize that life is complicated, and at the end of the day this is a request for help."
The Transgender Law Center, Gay-Straight Alliance Network, the RYSE Center and the Rainbow Community Center released an updated statement in response to the incident and false claims:
In light of recent reports, our hearts continue to go out to the youth and his family. We take very seriously every story about any student not being safe and supported. We understand violence and issues of safety are pervasive problems in West Contra Costa Unified School District, and we share the district's stated goal of ensuring all students are able to learn and thrive in a safe, compassionate, and welcoming environment. We continue our strong commitment to all students, and our open invitation to partner with the district to create a positive school environment remains.
The student identifies as male and has the right to use the bathroom under the trans student rights law signed by Governor Jerry Brown last August which was the subject of recent failed efforts to have it repealed.
Watch CBS San Francisco's original report on the assault (autoplay), AFTER THE JUMP...