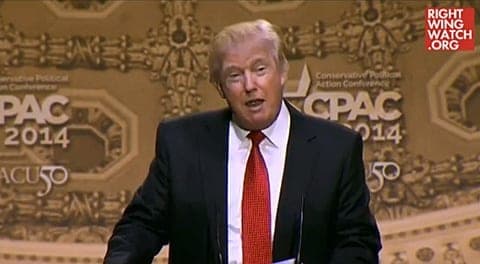 While disparaging Obama over the economy in a speech at CPAC yesterday, bag of hot air Donald Trump referred to President Jimmy Carter as "the late, great Jimmy Carter."
It's what he meant to say of course:
Of course I don't think Jimmy Carter is dead-saw him today on T.V. Just being sarcastic, but never thought he was alive as President, stiff!
Watch and be glad you're not at CPAC, AFTER THE JUMP...