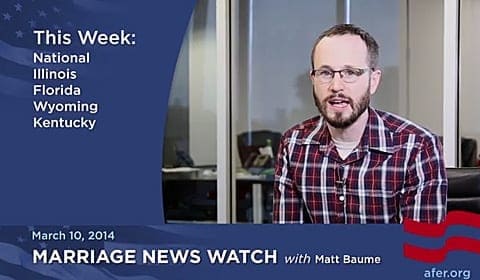 This week, Kentucky Attorney General Jack Conway refused to defend the state's gay marriage ban in court, Illinois has begun issuing marriage licenses to gay couples statewide, a new marriage lawsuit in Florida was filed by a Canadian couple, and a new lawsuit challenging Wyoming's gay marriage ban is also underway.
Plus, the results of new polling on marriage equality nationwide are very favorable.
Watch Matt Baume with all the news, AFTER THE JUMP...
)