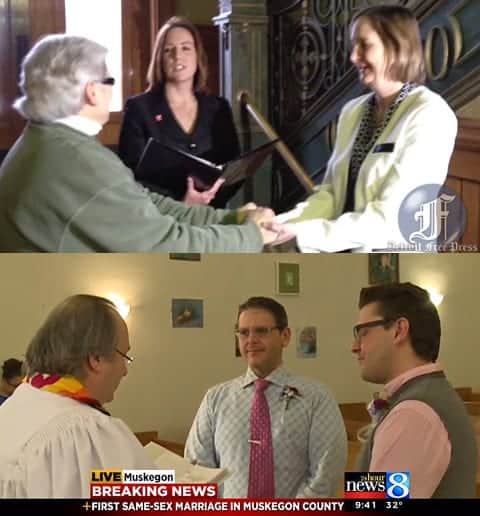 As we reported earlier, four counties in Michigan began handing out marriage licenses to gay couples today after a federal judge last night struck down the state's ban on gay marriage.
Marsha Caspar (left) and Glenna DeJong, together for 27 years, were married this morning in Mason by Ingham County Clerk Barb Byrum in what was likely the state's first gay wedding as the office opened at 8 am, an hour earlier than others in the state.
Shortly thereafter, County Clerk offices opened in Muskegon, Oakland and Washtenaw Counties.
Jere Clausen and Bruce Walters, together for 14 years, were the first gay couple to be married in Muskegon county.
Watch both the ceremonies and reactions, AFTER THE JUMP...
Hooray for equality!